Your entrance is the first impression you give from your interior to your guests, but it's also your welcome space every time you're back home. Make it as aesthetic as functional by taking inspiration from our selection of ideas!
7 ideas for planning your entry
Install coat hooks for their welcoming side
With hooks at the entrance, one feels welcome once one has entered the house. There are all sorts and we can fix them at different heights.
The storage cabinet: indispensable!
It is better to opt for a single piece of furniture: dresser, console, or shoe cabinet. To choose as much depending on the storage capacity as thinking about the aesthetics. Choosing closet doors for the entrance design and in keeping with the decoration of your interior is, among other things, the guarantee of a warm and elegant room.
Think of a place to sit
A chair, a stool, to sit and put on or take off shoes. A raw wooden bench can bring a lot of distinction to your entry!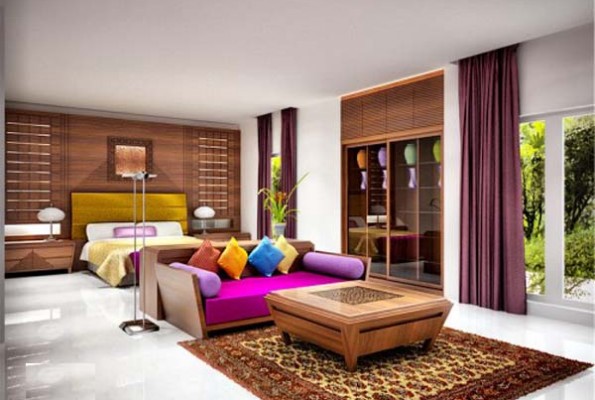 Accessories: practical and decorative
An empty-pocket, a basket, a coat rack, an umbrella stand, a mirror, and why not a pretty clock: all useful objects, which if they are well-chosen book a beautiful decorative key.
Attention to lighting
Good lighting is a beautiful atmosphere. For your entry, you need a strong enough, but that does not dazzle however. One can think of a table lamp as extra lighting.
Give life with colors
Dare a gay color! Paint the inside of your front door and do not hesitate to find decorative accessories that dress in the same bright colors.
Do not forget the decorative note
Think of a doormat, a curtain, a brick wall paper, paintings, and why not potted plants.
3 special ideas small entries
The full entrance of frames
Having an entrance full of frames is very trendy. Combine them with a wall shelf in length to create an effect of shapes in a very sober space.
The "reminder" corner entry
With a blackboard set over a white stool or bench, you have a convenient entrance, where messages await your guests or other members of the household. .
Take advantage of the walls
Too narrow to receive storage furniture, your entrance can be arranged taking advantage of the wall surface height: corner shelves, shelves, cabinets. A practical idea that can be resolutely decorative.
5 Ideas for A Loft Style At Home
1- Leave the kitchen in its original design, without special finishing. The visible metal beams and bricks will fit perfectly with the loft style.
2- To separate a room in two, or at the passage from one room to another, have a sliding door whose frame is made of steel, and the glass body.
3- Choose waxed concrete as a floor material for your kitchen.
4- Divide the living room with a glass roof workshop, against which you will install a raw wood desk.
5- In a workshop, it is often appreciated that the mattress is directly placed on the ground. Do the same at home. The color of the mattress or the colors of the sheets that you will spread there will bring their touch to the decoration.